Where Did the Pokémon Go?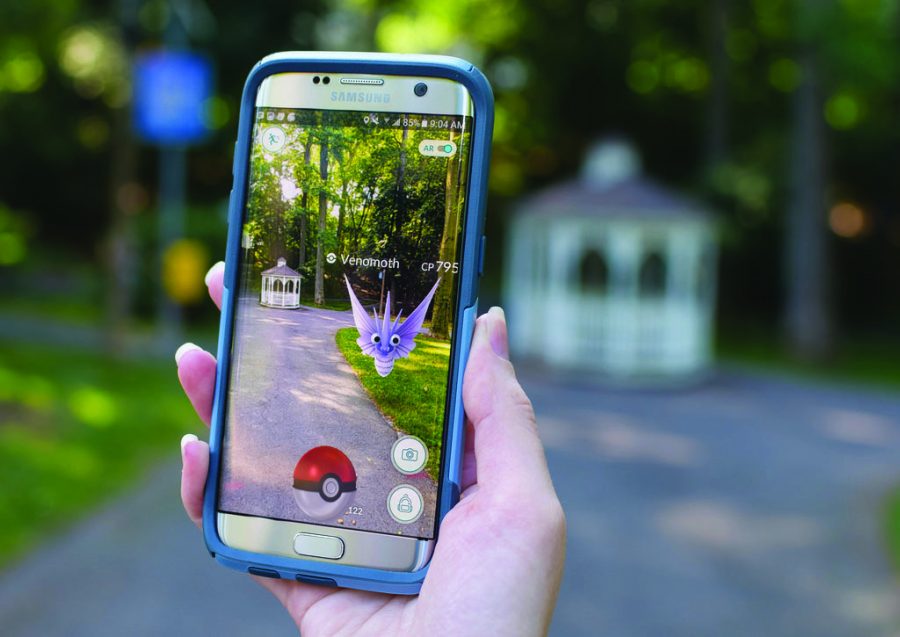 By Chase Martin/GG Asst. Editor
As kids, most of us cannot deny our childhood obsession with the endless, strategic, addicting game of Pokémon. Being able to play hours upon hours on our handheld gaming systems while glued to to the screen. We all had to grow out of it sometime.
But, out of nowhere came Pokémon Go on the App Store, and just like that, we were instantly in our childhood again. I mean, what could be better? Actually being able to walk around your community using real maps to find Pokémon you caught years ago as a kid. Being able to drive down Superior Street tracking Pokémon with your best friends.
Senior Brendan Schultz said, "We'd go to the park to catch Pokémon together. The places would be packed, and strangers became friends helping each other find some Pokémon. Normally I'd never talk to a stranger randomly, but it felt pretty cool, a bunch of random strangers having a good time together."
As many of us will shamefully admit, the game did take up a majority of our time. But, at the same time, where did Pokémon Go, go? From being the number one downloaded app on the App Store, to not even being installed on many phones around our school, you have to wonder, what happened to it?
You could see Lincoln with roadside signs flashing, "Don't Pokémon Go and Drive." Downtown Lincoln would be flooded with college students parading the area with phones grasping their attention and groups huddling around a certain spot a Pokémon could be in. Where did this adventure go?
Junior Sam Juracek said, "When school started all the late nights and free time ended; I had no more time for the game. It did get kinda old, and pretty repetitive."
Senior Brandon Yost said, "Yeah, I must admit I was pretty addicted to the game. But, at some point it got so old. They should have released a new update, or made more Pokémon in the area. Same Pokémon got very boring."
What's to blame? School? The creators lack of updating the game? Or did our adulthood finally haunt us again and made us grow out of our childhood game? Only one question remains. Where did Pokémon Go, go?