By Kyler Johnson/GG Editor-in-Chief
On Feb. 25, 96 LPS students were recognized at the annual Scholastic Art Awards ceremony in Omaha. Fifteen of those students were from North Star.
In late December and early January, students submitted their artwork to the competition for a chance to earn not only recognition, but a Gold Key, a Silver Key, or an Honorable Mention. North Star students submitted paintings, sculptures, ceramics, photos, digital art, and even illustrations.
All Gold Key winners will move onto the national competition where they have a chance to be recognized as some of the most creative students in the United States.
One big winner from the awards was junior Emily Espinoza, who took home one Gold Key and earned two Honorable Mentions for her photos. Espinoza said, "I was astonished and happy. I got the news [that I won] during my AP Art class.This was definitely a big accomplishment for me." She also said that art teachers at North Star support many of their students to push them further. "They always know what feedback to give," Espinoza said.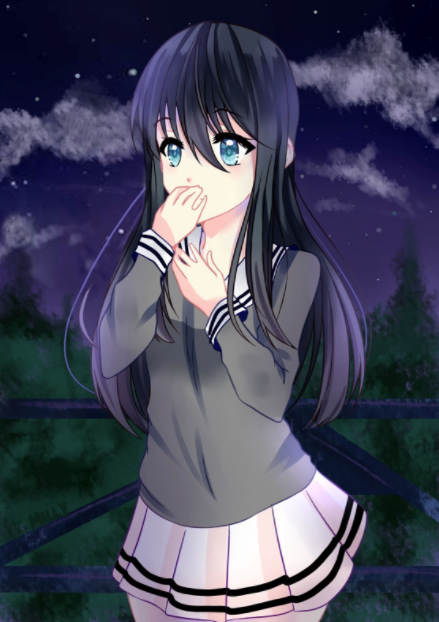 Another Gold Key winner, senior Hannah Ferguson said, "I was pretty surprised to find out that I had won a Gold Key for my photography. Photography is something I really enjoy doing, so it was cool to get recognized for it." Ferguson won for her photo piece titled "Urban Reflection," which shows a reflection of a building on another building's windows downtown. "It was one of my favorite photos from the semester, and I'm glad I was able to share it with the world," Ferguson said.
Photography wasn't the only category to win big. senior Leila Lynn won a Gold Key for her drawing and illustration of a snowy downtown scene.
Junior Davyd Kokhanets earned four Gold Keys, two Silver Keys, and two Honorable Mentions. He submitted paintings along with drawings and illustrations. One of his paintings, "Colorado," features a snowy scene with a small bridge and a cold stream of water.
"The LNS Art Department really allows students to discover their own style and express themselves through art," said Ferguson.
Not only do we have award-winning students, but teachers as well.
In 2015, ceramics teacher Mollie Leisinger was honored by the Nebraska Art Teachers Association (NATA) as the Novice Art Educator of the Year. In 2016, photography and jewelry teacher, Jocelyn Riess won The Secondary Art Educator of The Year Award.
Scholastic encourages all students to submit their work for a chance to be recognized. According to Scholastic, there were a record-breaking 320,000 submissions in 2016. North Star offers many art classes, and all the art teachers are there to assist students, so if you're not sure what class to take, just ask a teacher.
*For a complete list of winners and pictures of their work, please click the link to North Star website: goo.gl/9lHB7o