Navigators Take On Lincoln High in Game 2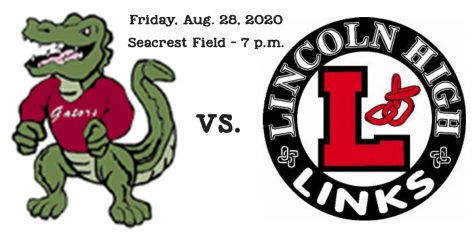 Tonight North Star matches up against Lincoln High. Last spring, five Lincoln High juniors transferred to North Star. It almost seems like fate that the Navigators face them in Week 1.
For senior quarterback Hunt Boutin "it's just another game," but for senior linebacker Amani Mfinanga, it's personal. 
"Ever since I transferred I've had the drive in me to prove a point. Leaving after feeling dissociated with that program gave me a motor to really show what I'm capable of."
All are tremendous leaders and love being Gators.
"This team is amazing and at times we may get on each other, but at the end of the day, we support each other 100 percent on the field and off the field. It's a brotherhood and we will not let anything happen to our brothers," senior transfer Caleb Blake said. "The coaching here is spectacular, because they want us to not get better just as players, but as men."  
North star hopes to put themselves in the win column this week after their loss to Hastings last week..
 Kickoff is at 7 pm at Seacrest field.
Leave a Comment