Finding a Common Language
In Lincoln Public Schools, North Star High School has the largest population of international students from around the world. Some escaped the danger in their home country and others came for a better life.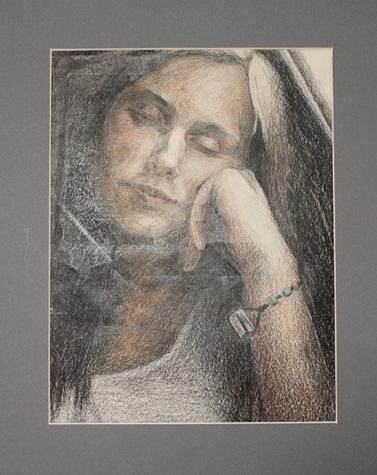 English Language Learners (ELL) is a program in many schools to help teach foreign students the English language and prepare them to take mainstream classes so they can graduate with English skills and knowledge about life in the United States.
There are five levels of ELL. Level one  is for beginners where teachers mostly start by teaching the ABC. When students are in Level one and two, they are not allowed to take many mainstream classes due to their English skills. Level five students do not need to be in an ELL class because they are ready to handle any mainstream class on their own without having to struggle with English.
Despite learning English and adjusting to American culture, many ELL students use their work and talents to show their voice and be involved in our Gator community, like senior  Davyd Kokhanets.
Kokhanets is originally from Ukraine and came with his parents to United States on November 18, 2014 for a better life and better jobs.
Kokhanets said, "Art was the only language I understood when I came here."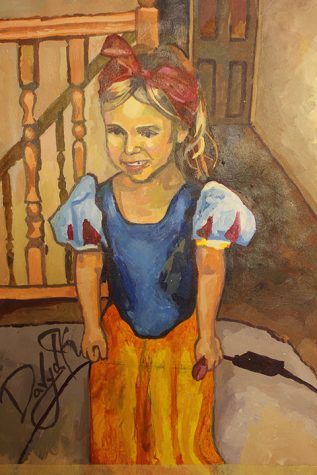 Kokhanets attended a school of art in Ukraine. Sophomore Alina Tereshchuk, who is also an international student from Ukraine, said, "In Ukraine we have separate schools for art and music and students could attend it as an after school activity."
Right now, Kokhanets takes Advanced Placement design class with Ms. Gilliotti.
Kokhanets said adjusting to American society was easy for him, because there is not much difference between Ukraine society and the United States. The only difference was the language.
He also said  learning English is very hard, "Everything is hard about English; reading, writing, and speaking."
Kokhanets is now on level three of ELL . He is battling every single day to make his English skills better.
Kokhanets hopes to one day be an artist.
Leave a Comment