On October 3rd North Star's main gym, also known as the swamp, transformed into a college fair wonderland. The college fair is a yearly event that the North Star counseling center and administration hold for the high school students to start exploring post secondary education options. Colleges from across the midwest send representatives to inform, advise, and allow students to explore their options for the future.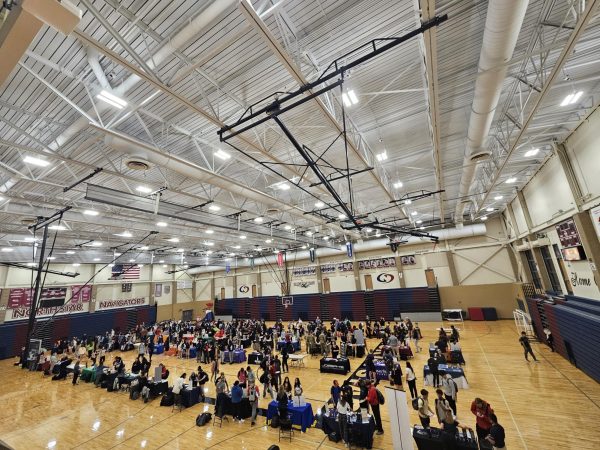 Involving over 50+ institutions, North Star students showed out with over 3000 interactions between recruiters and students well informed of what's to come for them. This year a few more colleges joined in on this wonderful event leading to a great student attendance of 442 students. Even the college reps had something to say about the lively bunch . "Love the number of students who came. They asked great questions! Students came prepared and were thoughtful and respectful."
Overall, the college fair left the gators with hope and ambition to create the road  for their next journey and get excited and prepared to further their education at the next level. While allowing the students of North Star to show how they pride themselves on good character and trailblazing the way to a great future.