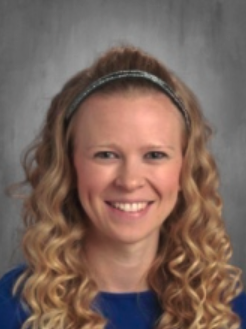 This year North Star has gained a few new faces within the staff. Some come with prior in school experience and for others this is their first time working in a school setting. I wanted to take a deeper look into how our newest counselor Ms. Barent is adjusting to the busy high school demand. 
"I was looking for a change, " Ms.Barent stated. She then took me on the journey of where she has been through the past few years. 
She said she started out her path as a Newman Grove high school graduate who went on to continue her education as an undergrad student at the University of Kearney, and a graduate student at Doane. Her first in school position was as a health teacher and taught that for 5 years and really enjoyed connecting with students. She went more in depth explaining that she enjoyed spending time building more in depth connections with her students, which lead into her next chapter of becoming Dawes Middle School counselor. Then after a few years helping with Lincoln's pre-teen's development she went on to be a counselor at Belmont Elementary School. She expanded on how each of the other schools she worked at had to tackle different problems and concerns than what she's done so far in high school. 
She explained to me that she feels as if when working with the younger grades she helped manage more social/emotional dilemmas. As where,  she says so far with her time at North Star she's handled more academic focused problems and questions. Ms. Barent explained to me that she, "has no concerns for North Star," and that she's looking forward to helping kids find chances for post secondary education and find the perfect path for them.
Finally, I asked her what North Star specific events and traditions she was looking forward to experiencing, she elaborated by saying, " I'm very excited to see the pep rallies and all the excitement", she also mentioned how she is happy that she will be able to experience one of our infamous gator walks and see all the student buzz of school dances like homecoming and prom.