TThis year we have some new faces joining our North Star Spirit Squad. The Dazzlers and the JV cheer team both welcomed their new coaches earlier this year. 
Kelsie Bliss, the Dazzlers new coach, has been dancing for 22 years. In her high school career she was on the Blue Angels dance team at Lincoln Lutheran for one year and ended up transferring to Lincoln East and was an Apollonaire one year. Later she went to Las Vegas, Nevada for 6 months for a dance program and then danced professionally for a summer in Ohio. Once she moved back she became a Husker Scarlet for 2 years. "I am really looking forward to basketball season! I think that is where the Dazzlers really get to show their technique in their performances."
Ashley Caudill, the new JV cheer coach, has been cheering since 2013. In her high school career she started cheering her sophomore year at Aurora High School. After high school she went to Central Community College where she didn't plan on cheering anymore until she transferred to Hastings College in 2017. She ended up getting a scholarship for cheer so she took the offer. She wanted to take cheering to another level though so, in 2018 after learning cheer choreography overnight she tried out to be a part of the Universal Cheerleading Association staff member. She traveled around the midwest for 4 summers teaching hundreds of teams. "I am really looking forward to getting to know my athletes more as the season continues. It is always overwhelming coming into a new coaching position."
This season the new spirit squad coaches are ready to help these teams grow. They are both looking forward to getting to show their teams skills not only at games but also at other activities they may do. Both Kelsie Bliss and Ashley Caudill are very excited to watch not only the girls on their teams grow closer together but, they are also excited for both teams to grow closer as North Star Spirit Squad members. 
Between the Dazzlers and JV cheer, Coach Bliss and Caudill have many goals for their teams. The Dazzlers believe their team will achieve many of their goals they have set for this season and are ready for any challenge that come their way. "One of the goals I have for the team is, I want our team to compete this year. We have such an athletic and talented group and I want to be able to show that," Dazzler coach Kelsie Bliss explained.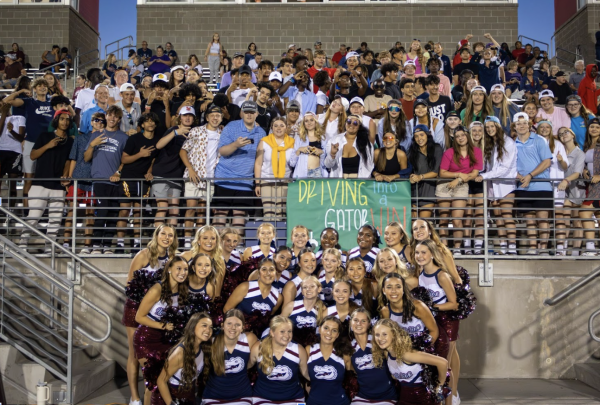 Looking further into the season for JV cheer they are definitely gonna be stepping out of their comfort zone with some of their new goals. "My goals for the JV team are for them to grow and see progress in their skills, and create unity throughout the team. I have a group of girls who show great effort in bettering themselves, and take criticism and encouragement well," JV cheer coach Ashley Caudill stated.