The 2023 North Star boys tennis season kicked off this August with a whole new look. The varsity, junior varsity, and reserve coaches are all new this year.
Coach Lincoln Chamberlain was very excited to be head coach this year, "I'm most looking forward to the energy that the team brings to every practice and how that carries over to the energy brought during matches."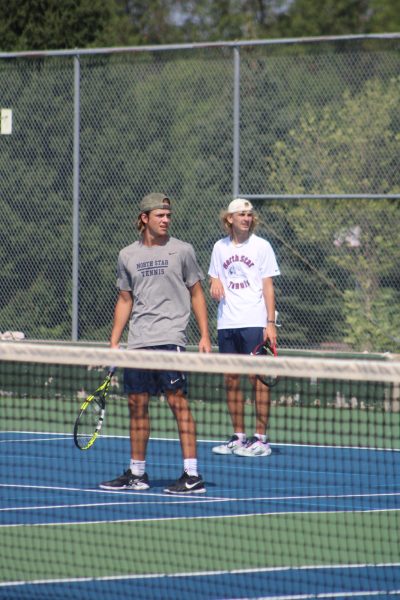 The varsity squad is also fairly new this year, with only three returning starters from last season. When asked what his favorite parts about North Star tennis were, returning starter, junior, Jacob Mustard, talked about how much he loves the environment. "I always have fun with my teammates and I really feel like I'm a part of a family," he explained. Senior Jace Kimbrough agreed and went on to add that his main goal for his last season at North Star is to medal at state. 
Catch the Gator's tennis match on Friday, September 8th at Woods Tennis Center.