Lincoln North Star played Lincoln Northeast on Thursday, August 1st, at 6pm which took place at Seacrest Field. This rivalry has been going on for years, and North Star came to play.

North Star's first game of the season was against Omaha Benson. The Gators blew the Bunnies out of the water, ending the game with the class A scoring record of 93-0. This outstanding win has lead concerns for James Thompson, Varsity Head Coach, and the rest of his coaching staff though, "we are a little nervous that our boys might come out overly confident and cocky, but me and my staff are going to make sure they know this is a completely different game and make sure they stay humble and locked in"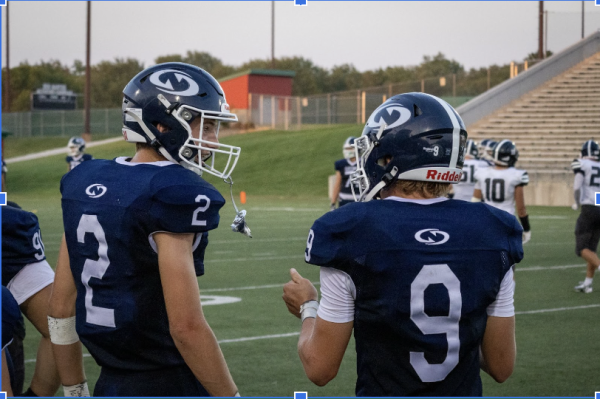 Thompson continued, "I feel good going into tomorrow. Although we won big last week we can't expect to do the same thing and we have to treat this game like any other."
Junior linebacker Cameron Bretting expressed, "Northeast lost a couple of their key players, but their returning quarterback is pretty good. I still believe our game plan sets us up for the win"
The time, date, and location was changed 3 different times, which has caused some concerns to be expressed by both coaching staff and players, but they all have stated that they would not let that effect how they perform and they sure enough stuck to that.
This first touchdown was scored around the 3rd minute of the game by junior running back, Jordan Anderson. At the end of the first quarter the score was 14-0, and by half, 24-0.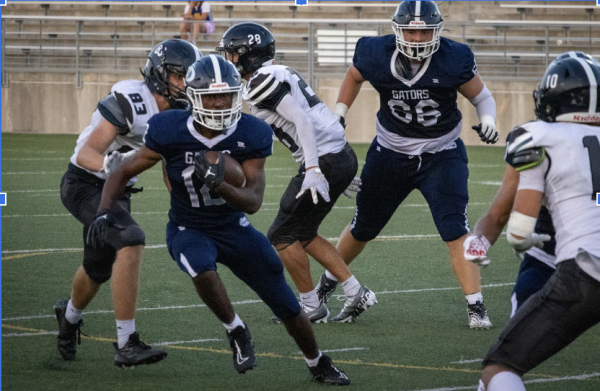 Everyone was on fire and the crowd was loving it. The student section theme was country club vs frat, and team frat dominated. During half time we had an outstanding performance by the North Star Dazzlers followed by an even better marching band performance.
The final score of the game was 50-0 which was another major victory for the Gators. North Star had a total of 75 plays and over 20 first downs. They also had over 200 rushing yards and 120 receiving yards.
Some MVPs of the game included Jordan Anderson who had 140 total rushing yards, Dean Donaldson who had over 110 passing yards, and Carter Dougherty with 6 total tackles including one sack.
All in all North Star had beat their long time rivals for the second year in a row. Will North Star be able to keep this winning streak alive? I guess we will have to wait until next year.