North Star's D1 Athletes Are Scoring Big
Over the past few years there have been many North Star athletes who have gone on to play sports in college, some to Division 1 programs.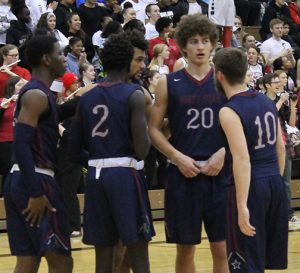 Josiah Allick, who graduated in 2019, committed to UMKC to play basketball. He averaged 15 points last year as a sophomore starter. But it's not all about basketball for him. "School has been pretty manageable so far. Definitely a big jump from high school, but luckily, we have a team academic advisor who helps us set up our classes and manage our class schedules," Allick said in an interview. 
During Allick's senior year, he took a full AP schedule to get ready for college. " It has been one of my goals since middle school to be a D1 athlete, and being able to live the dream is something I try not to forget," Allick said.
In high school, Allick averaged 15 points and 10 rebounds and was a part of the state run North Star made in 2019. But college hoops is a different game. "Everybody's stronger at every position and practicing is way more intense and competitive than high school, because in college, everyone used to be the best player on their high school team, so a lot of the moves you used in high school aren't nearly as effective," Allick said.
Allick only started on varsity his senior year. His advice to North Star students,"Don't worry about what other people are doing around you or feeling like you aren't at the level you are supposed to be at, because in my case, I played freshman as a freshman, reserve as a sophomore, JV as a junior and only got in varsity games if it was a blowout. Then I started varsity as a senior and earned a D1 scholarship. It's all about having faith in the process and the grind, and working towards your goals."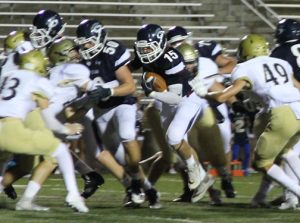 Luke Reimer also graduated in 2019, starting at linebacker his junior and senior year on the football team with 114 career tackles. 
He was originally committed to SDSU, but then de-committed to go to Nebraska as a walk-on. "Going from a walk-on to being able to start had been a dream come true," Reimer said.  Reimer's hard work ended up earning him an athletic scholarship.
Reimer moved to North Star from Ashland, Kansas after his sophomore year. "Just going to a big school like North Star and moving away from my hometown after my sophomore year helped a lot. It helped me adjust to college and make the change from high school to college very easy," said Reimer.
Of course things weren't easy from the get go for Reimer, having only 11 total tackles his freshman year and was mostly on special teams. However his sophomore year, Reimer made a huge jump with 40 total tackles and two sacks while starting at inside linebacker. "College football is a job; high school football is year round; when you're not practicing you're working out for specifically football." 
Reimer's advice for North Star athletes is to enjoy high school sports, "Buy into your team. Go all in on what your coaches tell you…[and] play multiple sports. I think just playing one sport is one of the worst things you can do for yourself as an athlete in high school."
Many student athletes tend to stress about being able to play sports in college. Reimer says not to put so much pressure on yourself, " Enjoy your high school athletic careers. As much fun as it is playing college football there is nothing like high school sports where you just play with your friends."
Leave a Comment