Gators Ready to Play
North Star takes on Hastings in first game of the season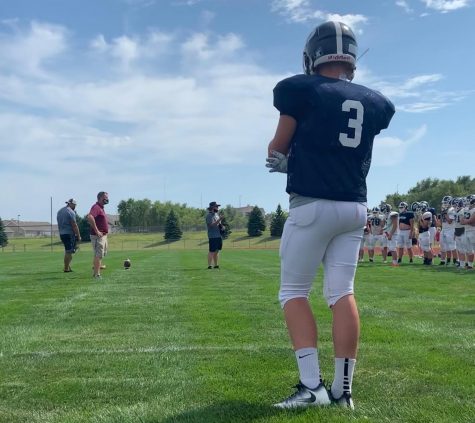 Hastings is expected to be one of the top teams in Class B coming off of an 8-3 season last year. "I'm excited because I think we have more depth than Hastings does," North Star head coach Tony Kobza said. 
This season, the Navigators split players onto either full-time offense or full-time defense teams. Kobza hopes this will give the team an edge versus most teams they play this season. "My hope is that we are able to wear them down and by the 2nd half we are gonna be able to take control of the game," Kobza said. 
The Gators also return 33 seniors, including returning captains Jake Seip and Cole Coffey. Their returning leadership will be key.  " I think it's huge, because even though we have a lot of returning guys, we also have a lot of new guys." Kobza said Coffey and Seip will also help bring energy to the team.  Other emerging leaders are senior Matt Kopplin, who Kobza described as vocal and is keeping the defense accountable and senior Andreas Dittman who is  a "high energy guy."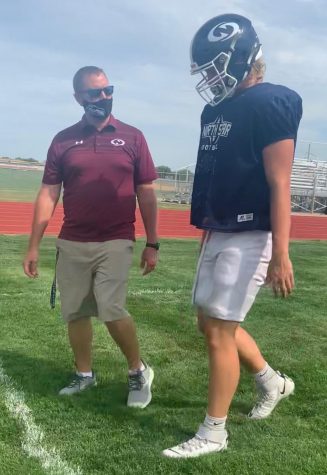 This is Kobza's third year as the Navigators' head coach and he feels the culture is progressing, "There's more buy in, there's more trust, there's more belief in the program." This is evident in the way the team has handled these confusing times with COVID, which Kobza said they have handled "incredibly well." "I think the motivation to play has been consistent and guys have been willing to say we'll do whatever it takes so that we can get a game," Kobza said.
The team is extremely grateful to even have practice and to play this game on Friday. Coaches said in July they didn't even know if they were going to have practice. "The work these guys have put in, to be able to see them get to play, would be huge."
Kick-off for Friday night's game against the Hastings Tigers is scheduled for 7 p.m. at Seacrest Field. Due to restrictions, the only spectators allowed to attend will be immediate family of players and participants.
Leave a Comment